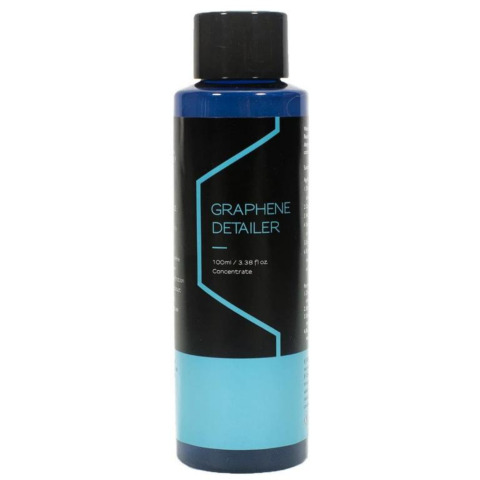 A special blend of Siloxane and Graphene Oxide gives it coating like properties while adding more protection against corrosion.  Dry and wet use, safe for coatings and all surfaces. 3 months+ durability depending on dilution
Hydrophobic
Reduces surface friction
Water soluble product
Ease of cleaning, fuss free application
High chemical resistant
Awesome reflective shine and gloss enhancing
Increases and darkens matte shine
Very smooth hand sleek Instructions: Shake well (important), then spray and wipe off immediately.
Must be applied in a shaded cool area.
Do not treat this like a quick detailer, treat it like a spray coating.
If the ambient temperature is too hot and streaking and shadowing start to occur, either use the coating again on the area and wipe off right away (it uses the solvents to take the high spots off), or use a damp towel to remove streaks then buff with a dry towel.
Cures in 24 hours, layerable in 4~6 hours.
Dilutable up to 1:9.