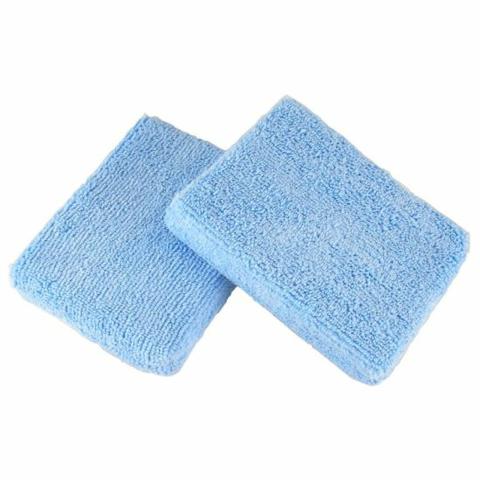 Microfiber wax applicator pads work for applying wax, sealants, glazes, dressing or your favorite conditioners.
The outer surface of the Microfiber Applicator Pad has all the qualities you have come to expect from the finest 70/30 microfiber technology.
These fabric pads can be rewashed over and over again for multiple uses.
This innovative combination of materials causes wax, polish, dressings, and sealants to spread more evenly, resulting in maximum coverage while using less emulsion.
Enjoy quick and painless buffering while using the durable microfiber wax applicator pads again and again.
Dimensions
15 × 7.25 × 1.75 in